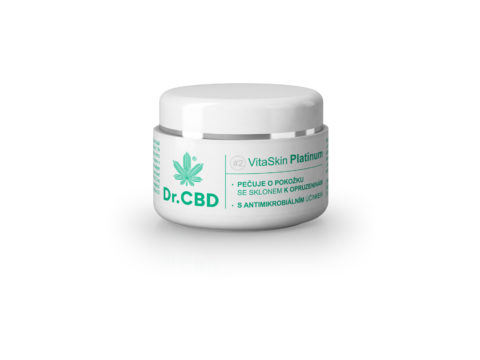 Rich composition of the balm with zinc oxide content and natural substance CBD (cannabidiol) sooths and nourishes the skin, which reamins soft and dry. VitaSkin Platinum helps to restore the skin barrier for a skin with a tendency to soreness, eczema, acne, haze, etc. The balm helps to regenerate damaged tissue.
VitaSkin Platinum immediately absorbs into the skin and does not leave a greasy feeling. The result is a soothed skin without irritation and tension.
This product is intended:
For all age groups
For all skin types, especially for sensitive skin which requires special care
For skin that needs help with smoothing after straining with external influences
For skin with a tendency to eczema
For skin that needs help to soothe after suffering with sore spots
For skin that needs prevention from itching and burning
Treat yourself with a natural care from VitaSkin Platinum.