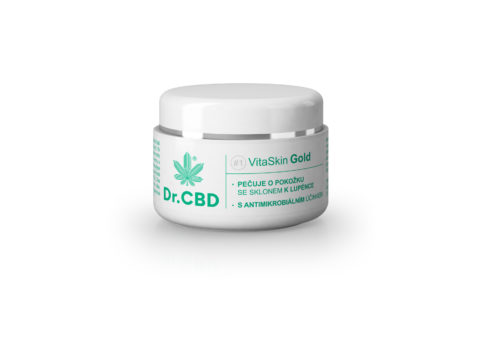 Soothing regenerating balm with high concentration of effective ingredients, mainly natural CBD (cannabidiol), deeply regenerates and renews dried and damaged skin. Unique composition of this balm helps to renew defensibility of the skin with a tendency to psoriasis and protects the skin against harmful external influences.
This product is intended:
For all age groups
For all skin types, especially for sensitive skin which requires special care
For skin that needs help with smoothing after straining with external influences
For skin with a tendency to psoriasis
For skin that needs help to renew after a damage caused by external influences
– scratches, insect bites, frostbite, burns…
For skin that needs wrinkle prevention
Treat yourself with a natural care from VitaSkin Gold balm.